Detailed Description
Bösendorfer 214VC Grand
Resonance Case Principle
Very similar in principle to a violin the whole body – not exclusively the soundboard – supports sound formation. The actual core of the piano rim consists of a 10 mm quarter-sawn piece that is specially grooved by our craftsmen to allow it to be bent to the silhouette around the inner rim. This is unique to Bösendorfer. When a note is played, the integrated spruce components become acoustically active, forming a complete resonating body that allows the whole instrument to project your play. An outstanding richness of tone colour and our legendary pure and brilliant sound is crafted this way. This complex construction is part of the Viennese tradition of piano making.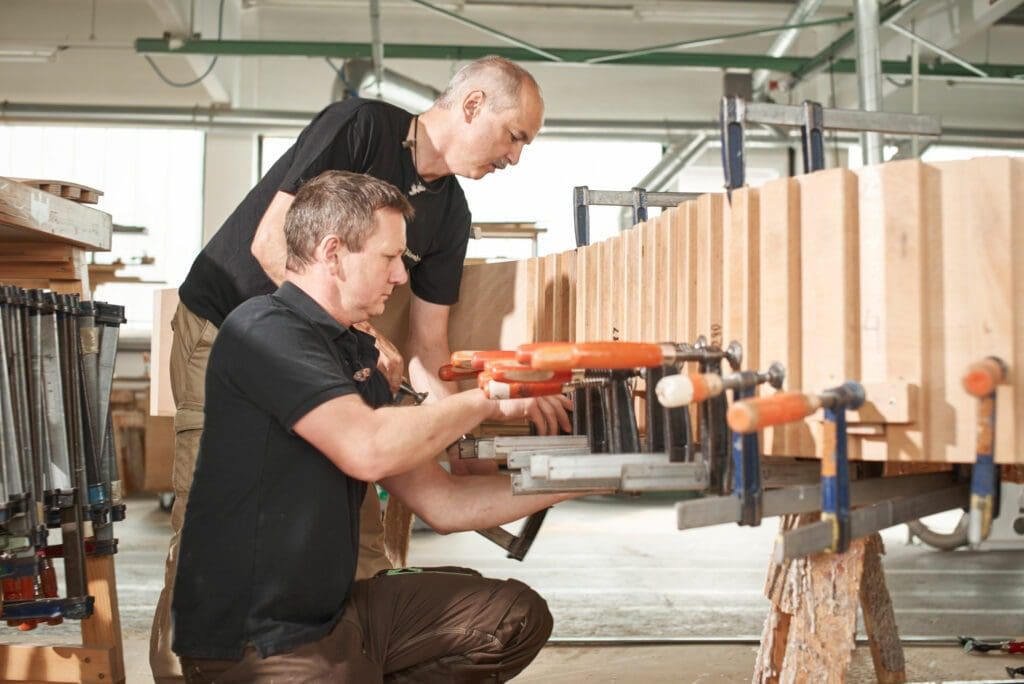 Unique Bass Strings
All bass strings are spun in our unique Bösendorfer way. A steel core string is the basis for 1 or two layers of copper. The carefully spun strings are a substantial element of the warm and sonorous Bösendorfer bass.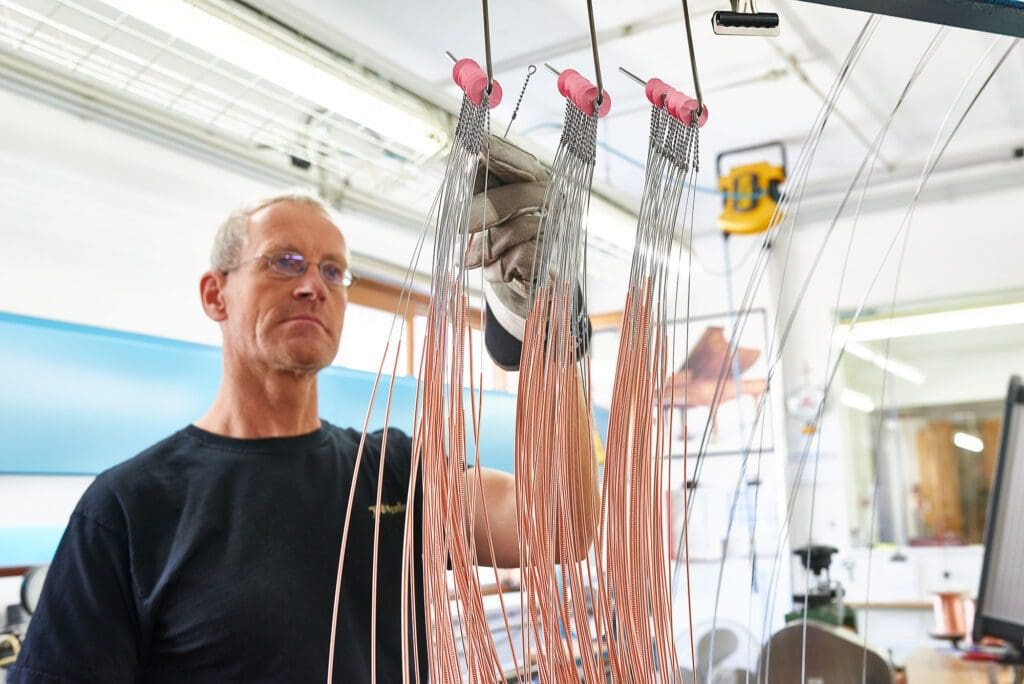 Independent Capo d'Astro
Bösendorfer is the only piano manufacturer that applies a detachable and independent Capo d'Astro in the upper register. This is how we assure an utmost precise adjustment in the upper register guaranteeing the original Bösendorfer Sound for generations: Unique sound for more than one generation.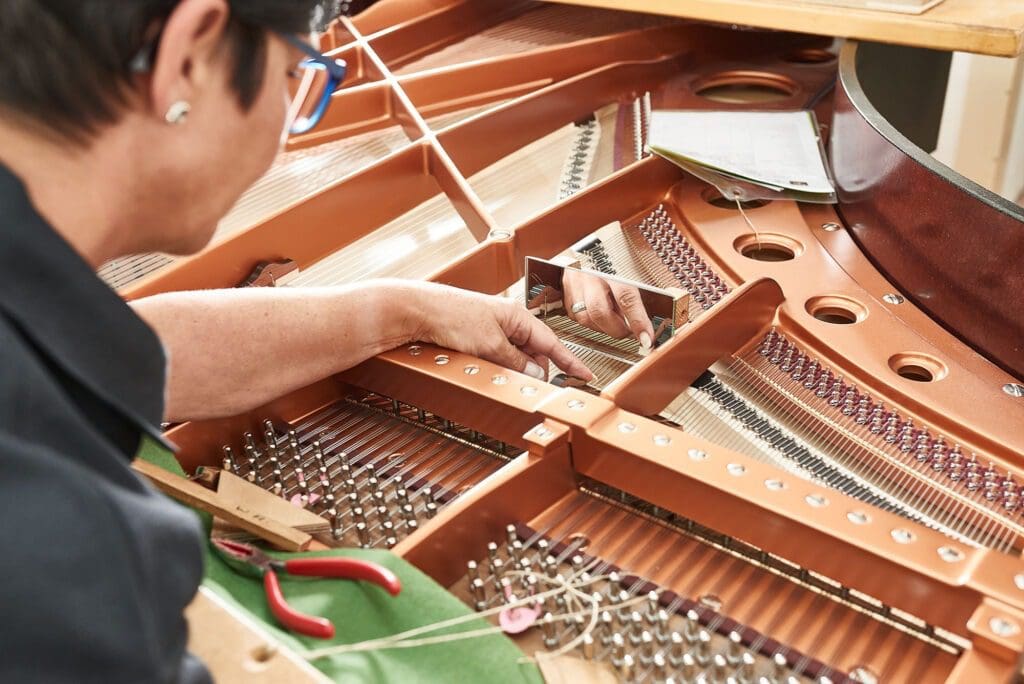 Traditional Sand Cast
We are using the traditional sand casting to forge our frame. Our raw frames, produced in Austria, rest 6 months outside the factory. This is how all inner strain of the forging process are released allowing the frame to remain relaxed under 20 tons of string tension. Pure stability.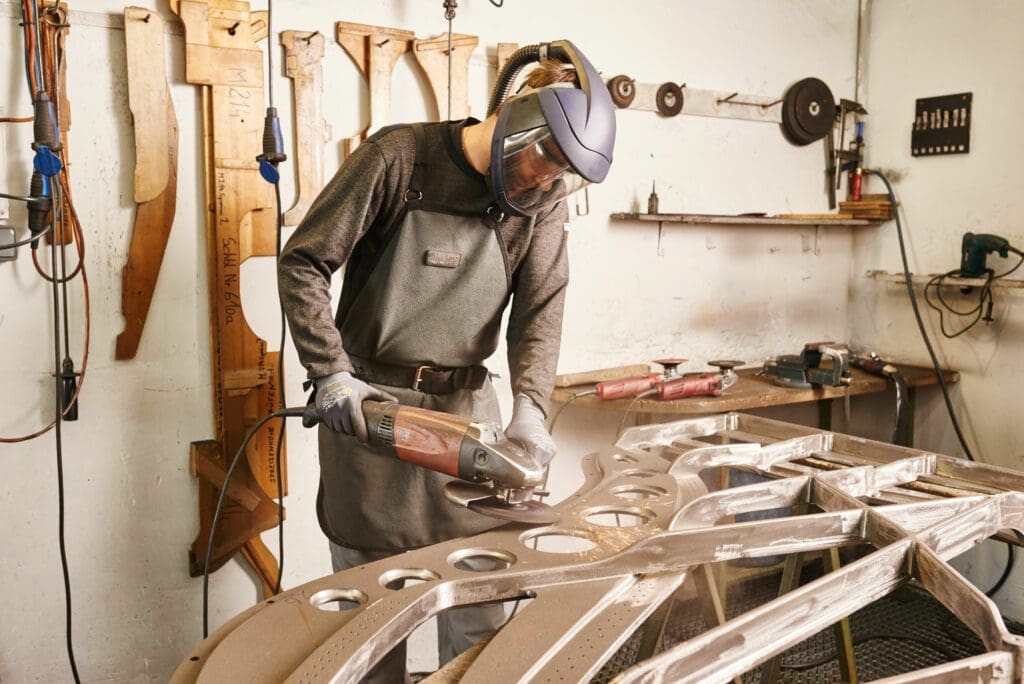 Open Pinblock
Tonal stability at its best: Our open pinblock consists out of 3 layers of 7mm quarter sawn maple, glued cross-grained to each other. Settled on a base of red beech this construction offers a firm basis for the pins tied with strings. The top layer is refined with a 1.5mm walnut veneer. Our open pin block: a sound basis indeed.
Individually Stringing
Each string is individually attached with a handmade loop. Over time this improves tuning stability and is particularly service friendly.
Nature
The basis of each Bösendorfer Grand is spruce that is naturally dried by air and has proven to be the ideal tone wood. The four seasons, sun, wind and wide temperature differences gently prepare this wood for its final purpose: to resonate. At Bösendorfer we use more than 80% of spruce tone wood building our instruments, more than any other manufacturer. When you add the natural drying process to our manufacturing time, it actually takes 6 years until the Bösendorfer Grand arrives at your doorstep. Precious time, necessary to craft the unique Bösendorfer Sound.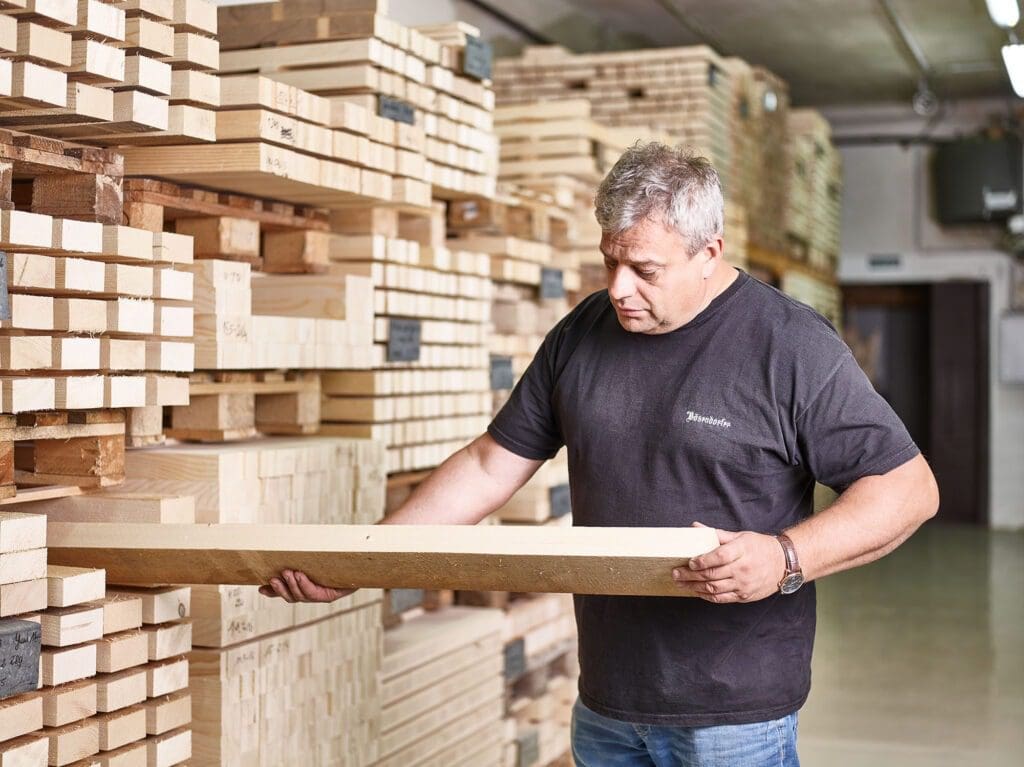 Made In Austria
Bösendorfer Grands are not just an object of investment but of value that will last more than one generation. Our skilled Bösendorfer Artisans reveal the inner beauty of the Bösendorfer sound, unique in colour, dynamics and expression. Perfected throughout generations. It takes the dedication of our Bösendorfer Artisans for up to a year to build your Bösendorfer Grand. A personal touch that you will sense the moment you play. Austrian quality, Viennese soul.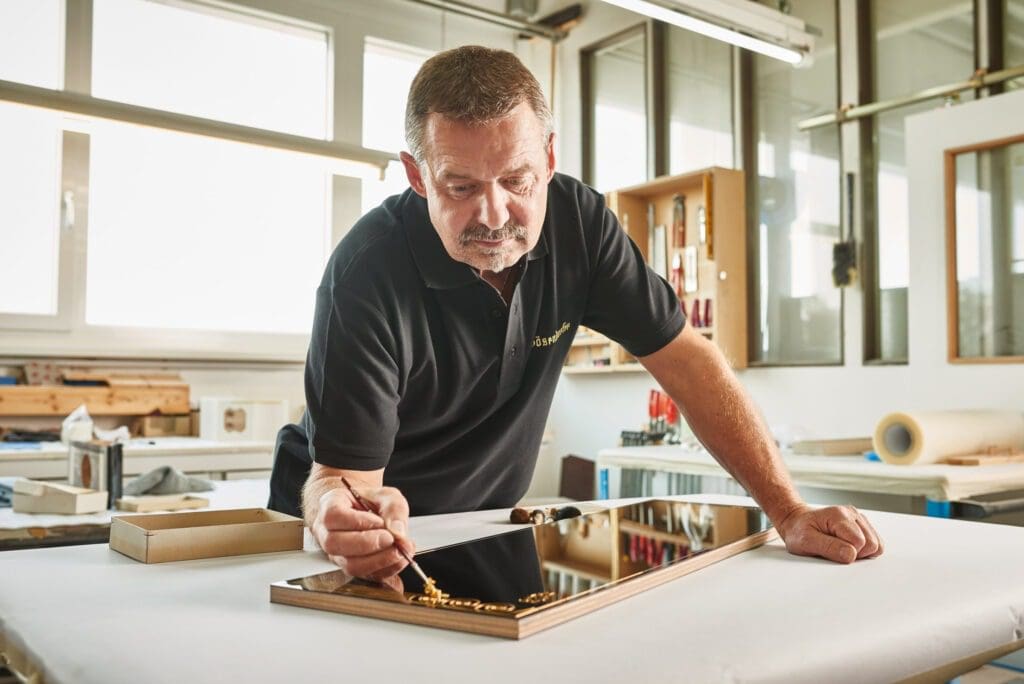 Vienna Concert
Vienna Concert Technology – characterized by projecting an unheard array of colours and optimized mechanical interplay of all action components.
Brilliant colours, energetic dynamics and a unique mechanical action: the new Vienna Concert technology is the sound for the next generation.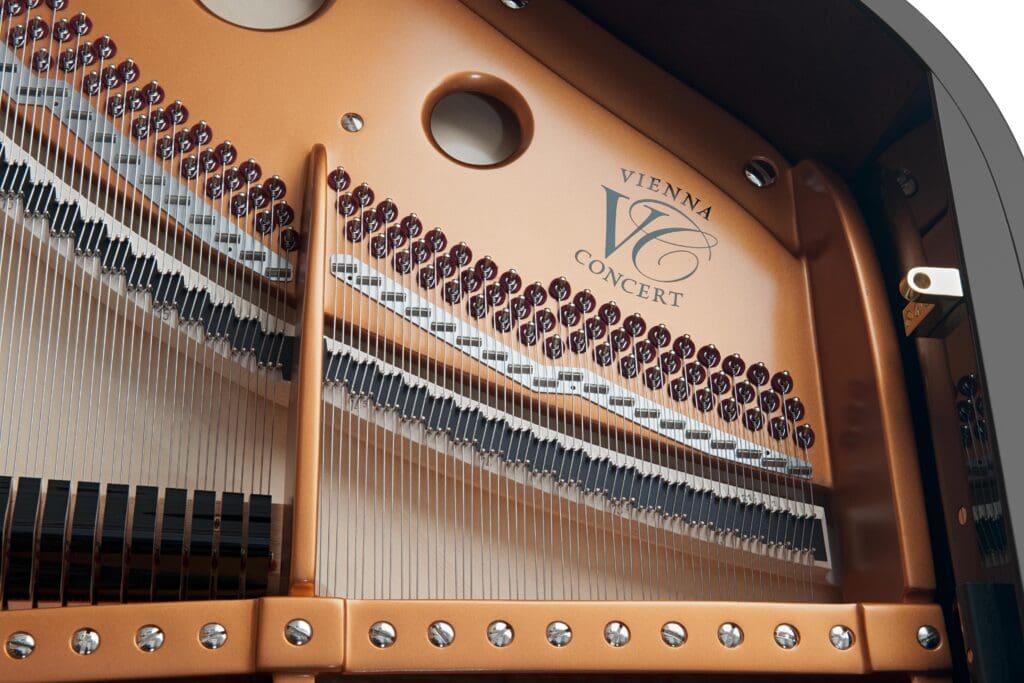 Generous Part Exchanges Available
Get in touch with us if you have an existing digital or acoustic piano that you'd like to part exchange with us, and we'd be happy to let you know how much it could be worth.