Detailed Description
The CX Series – Built On The Legacy Of The CFX
For almost half a century, Yamaha's world-renowned C Series grand pianos have continued through a gradual process of refinement The CFX full concert grand piano built on the knowledge, techniques, and experience gained during this long period, with craftsmen pouring everything they knew into the creation of an instrument that took bold new steps in piano design, seeking to attain sonic perfection.
The CX Series extends this work further, providing a clear sound with a clean attack, sparkling tone, and transparent harmonies, all encased in an elegant, flowing form.
The end result is a series of instruments that is refined in tone, yet bold in design, the product of a dedication to innovation that allows Yamaha to remain true to its musical heritage. CX Series pianos represent progress that is commensurate with Yamaha's 125th anniversary year – progress that will transform any room in which you play into a concert hall.
SILENT Piano™
SILENT piano™s are genuine acoustic pianos equipped with Yamaha's advanced silencing technology. When the keys are played in SILENT Mode, the hammers are stopped immediately before striking the strings so that the piano itself generates no sound. Sensors installed below the keys decipher how the keys are played and relay the data to the digital tone generator, which generates sampled sounds that can be heard through a pair of headphones. By allowing players to play a true acoustic piano sound under normal circumstances, or to put on headphones and play in SILENT Mode to avoid disturbing others, SILENT Piano™ makes any time a good time to sit down at the piano.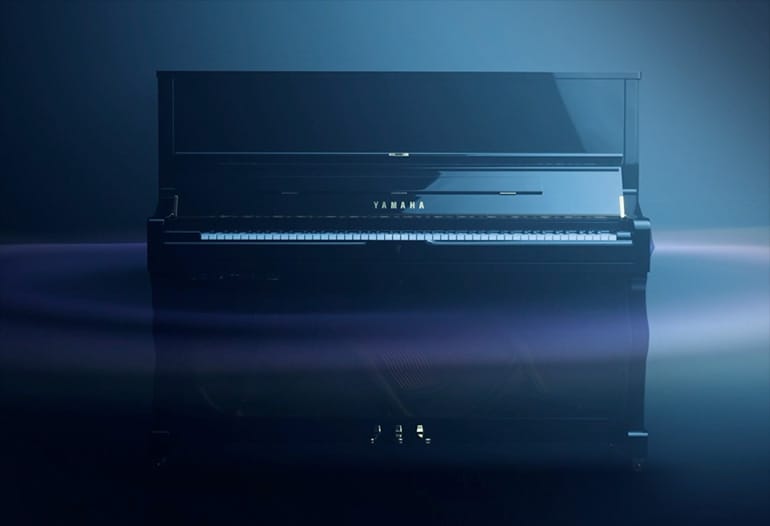 Simply Play Your Acoustic Piano
At its heart, the SILENT Piano™ is a genuine acoustic instrument. For more than a century, Yamaha has crafted pianos that inspire players to develop and express themselves, mirroring their thoughts and feelings with rich sound and reliable quality.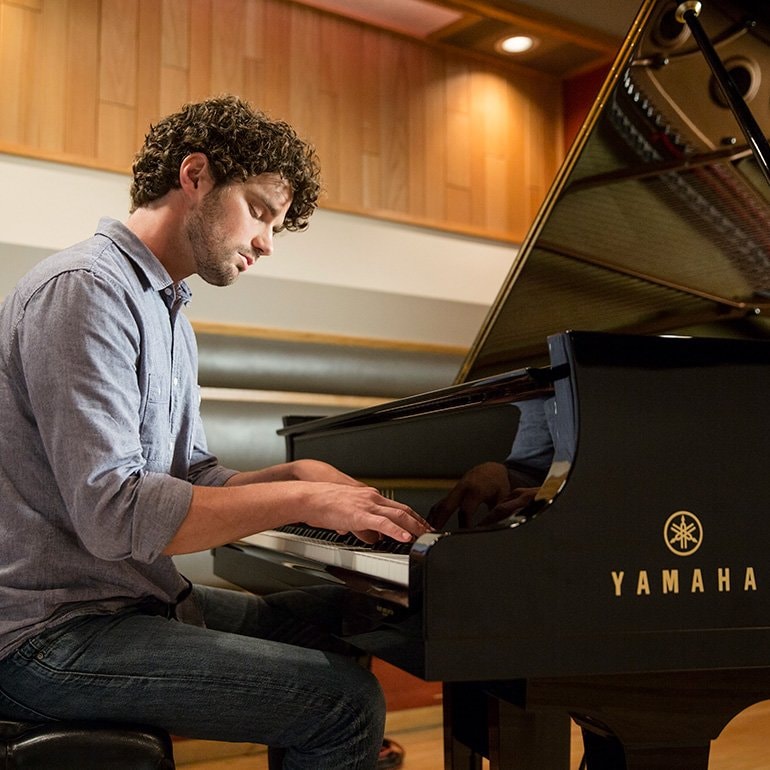 Play Silently With Headphones
SILENT pianos are also equipped with SILENT Mode, where you can plug in headphones to enjoy realistic sounds any time without disturbing others—or others disturbing you.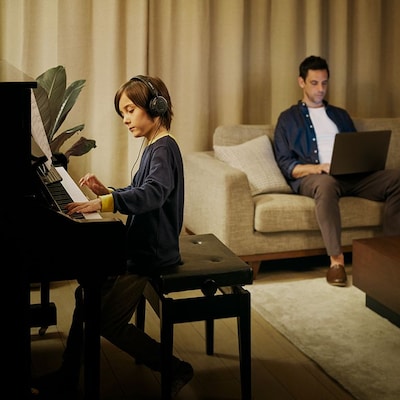 Download The Smart Pianist App
SILENT pianos are equipped with Bluetooth® MIDI. Download the Smart Pianist app on your smart device and connect wirelessly to your SILENT Piano™ to enjoy simple, intuitive control of your instrument's features. *Unavailable in some areas.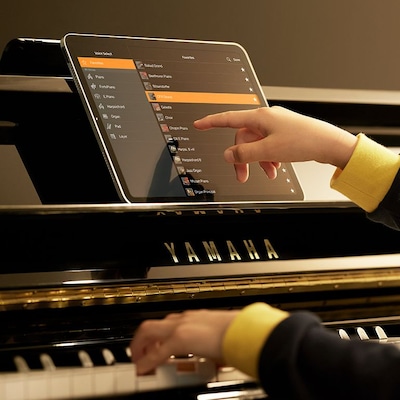 Articulation Sensor System
Both TransAcoustic™ and SILENT pianos feature Yamaha's newly developed Articulation Sensor System, which accurately interprets how actual pianos respond to the movements of pianists' fingers, which are relayed from the keys through the action, causing the hammers to strike the strings. With Yamaha's proprietary algorithm, the system delivers high-precision simulations of the movements of the hammers at the moment they strike the strings, reproducing every piano sound exactly the way the player intended. These sensors are non-contact, so they do not impact the feel of the piano.
Grand pianos feature sensors on the hammers for more accurately detecting and deciphering a wider range of key motion (e.g., slow keystrokes, quick trills) when the hammers actually strike the strings. Like the key sensors, the hammer sensors are non-contact, so they do not impact the touch of the piano.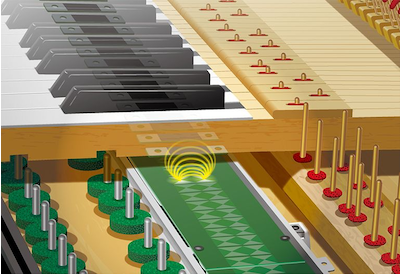 Grand Expression Modeling
Grand Expression Modelling is a new feature that faithfully reproduces the tonal variation originating from the inner workings of the piano, such as the way the hammers strike and the dampers contact the strings in response to the player's touch. This feature detects the force and acceleration of the keystrokes and changes the audio output accordingly in real time, providing the player with the ability to explore subtle tonal nuances, even in TransAcoustic™ or SILENT mode.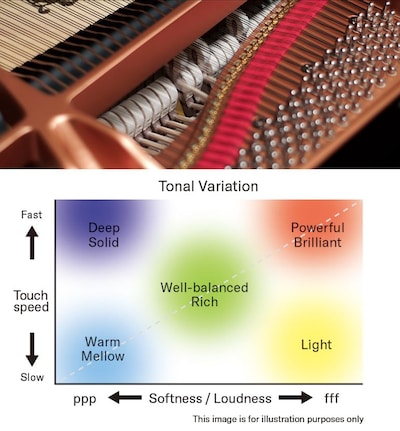 Virtual Resonance Modeling
One of the great allures of the grand piano is the sympathetic resonance created by the vibration of the entire instrument. Yamaha's further advanced Virtual Resonance Modeling technology elaborately reproduces this rich sympathetic resonance*. This technology makes it possible to create richly varied tones by adding sympathetic tones that correspond to the timing and intensity of keystrokes and pedaling to the complex, varied sympathetic tones created when the vibrations of the strings are propagated to other strings and the soundboard. Virtual Resonance Modeling even replicates the sounds the dampers make when they are lifted off the strings, along with the resonance of the aliquot stringing, strings, soundboard, and case. Experience the deep, dynamic resonance that originates from the case of the piano.
*Only when the instrument is in Quiet Mode.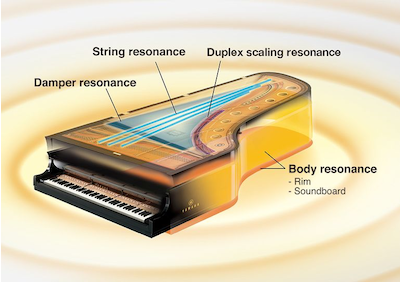 Voices Of Yamaha And Bösendorfer Grands
Introducing two newly sampled concert grand piano voices from Yamaha and Bösendorfer, both popular choices in concert halls around the world. First is the CFX, Yamaha's flagship concert grand piano, which has earned high acclaim among the world's most renowned pianists for its robust, resplendent, richly expressive tone. Second is the Imperial from Bösendorfer, a time-honored Viennese piano brand with a passionate following. The Imperial is known for its abundance of color and natural, warm feeling. Yamaha faithfully reproduces the unique characteristics of these concert grand pianos by carefully recording the entire tonal range of each of the 88 keys, making minute adjustments to capture the most harmonious tones each piano has to offer. These two world-renowned concert grand pianos are joined by a long list of other voices, including Classic Fortepiano*, Electric Piano, Harpsichord, and Organ.
*Featured on the TA3 and SH3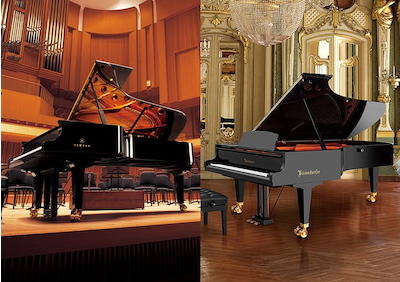 Binaural Sampling
Binaural sampling creates the ambience and full, natural resonance of acoustic pianos*, making pianists feel as though they are sitting at a grand piano. Binaural sampling is a method of sampling in which special microphones are placed on a mannequin's head in the same positions as the pianist's ears to capture piano sounds the way that they are experienced in reality. Sounds based on binaural sampling deliver an experience so natural that pianists forget they are wearing headphones, no matter how long they continue to play. On these pianos, binaural sampling was used for the Bösendorfer Imperial as well as the Yamaha CFX.
*Only when the instrument is in Quiet Mode.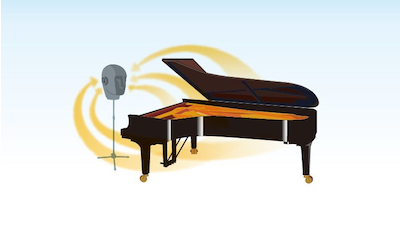 Add Pizazz To Your Playing
Equipped with 20 different rhythm types that provide automatic accompaniment with percussion and bass.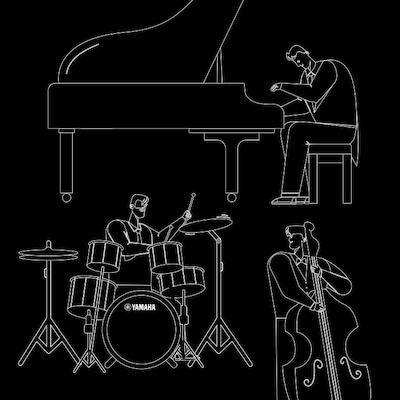 Two Recording Functions
[Built-in recording function for checking immediately after playing]
Equipped with a built-in recording function for recording at the touch of a button.
[USB flash drive recording to data for computer playback]
A function for recording to a USB flash drive. This function creates audio files that can be saved or played back on computers or burned onto CDs. Recordings are saved in WAV format.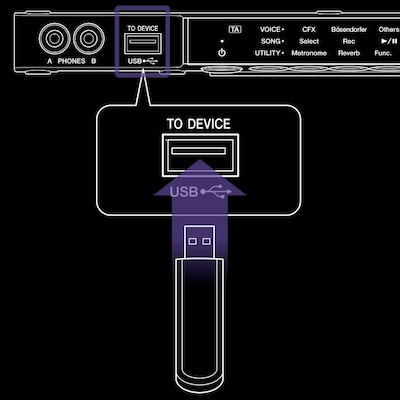 Learn The Piano With Yamaha And Flowkey
Flowkey is an exciting app for learning how to play the piano. The app offers a huge selection of interactive songs, tutorials and courses. These give you immediate feedback on your piano playing and support your progress. Combine your Yamaha acoustic piano, digital piano or Yamaha keyboard with Flowkey and you too will soon be able to play your favourite music.
The piano app is also a very intuitive way to learn for those returning to the piano after a break. Flowkey not only offers songs, tutorials and courses for beginners but also for those taking up playing again and advanced players – the app has a suitable exercise whatever your proficiency.
Register your new product and gain premium access to the app free of charge for three months!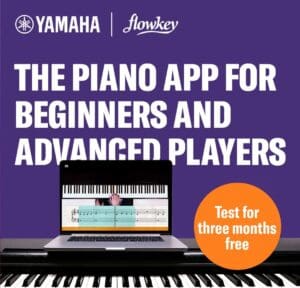 Experience The Yamaha C2X SH3 Silent In Augmented Reality
With the Yamaha AR (augmented reality) you can now envision what the Yamaha C2X SH3 Silent will look like in your room.
1. Scan the below QR code.
2. Tap the AR icon and scan the area where you would like to place the piano.
3. Listen to the piano by tapping on it (iOS only). Please note, music will not be heard if the device is in silent mode.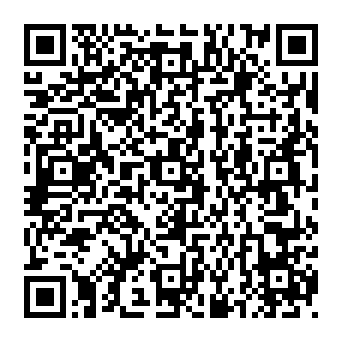 Compatibility and Specifications(Information on usage)
*Product layouts from this service are simulations only and do not constitute any guarantee regarding installation. Note that there may be errors in dimensions.*The results of products displayed using this service do not constitute a guarantee of actual product size, color, or materials, etc. Image size and color may be different from those of the actual product.*Please refer to the product detail pages for information on product specifications.*Depending on signal conditions in the area, the display may take some time to load. It may not be possible to use this service in some environments.*Data fees may apply. We recommend using the service in locations where wi-fi is available.*Recommended operating systems are as follows.– The latest versions of iOS or AndroidThe service may not function correctly on some devices even if the above requirements are satisfied.*Updates to any of these operating systems or browsers may cause the service to stop functioning.*Implementation of additional content-related functions may require functionality from the latest devices.Accordingly, please be aware that some of the content developed may not function correctly on some devices.
Generous Part Exchanges Available
Get in touch with us if you have an existing digital or acoustic piano that you'd like to part exchange with us, and we'd be happy to let you know how much it could be worth.