Petrof pianos have been delighting pianists - both amateur and professional - since as far back as 1864, when Antonín Petrof founded the family-run business. With their reputation growing around the globe, Petrof became a household name, with Richard Lawson Pianos now being a proud supplier of the expertly crafted musical instruments.
As the years have progressed, the models of Petrof pianos have expanded in range but have also been consistently tweaked and bettered to transform them into the high-quality instruments you can purchase today.
Here are number of the Petrof upright pianos that you can purchase from us here at Richard Lawson Pianos:
P 131 M1
Boasts rigorous design and an open heart.
Given its rich colour of tone and overall power capacity, we class the P 131 M1 as one of our concert pianos of the highest Series. As the best all-rounder, the Petrof P 131 M1 opens up piano playing completely, allowing the player to have full rein over their instrument. With its simple, sophisticated design, it will look perfectly at home in anybody's modern home or practice space.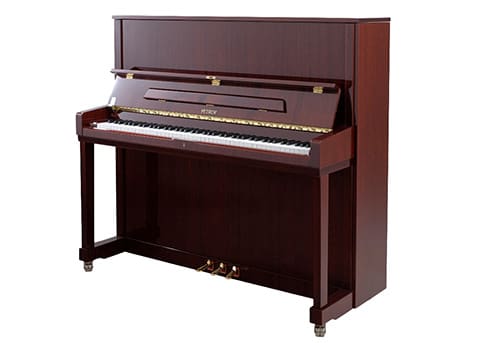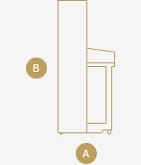 A - Depth - 600 mm | 23,62"
B - Height - 1310 mm | 51,73"
Width - 1455 mm | 51,73"
Weight - 253kg | 557 lb
P 125
This beautifully striking piano model from Petrof is suitable to an array of purposes within the music world - from teaching to performing in a chamber orchestra - making it the ideal purchase for any discerning piano fan. Whether you're a professional or simply about to make strides in your endeavours to learn, the Petrof P 125 is the natural choice in its divine ebony finish.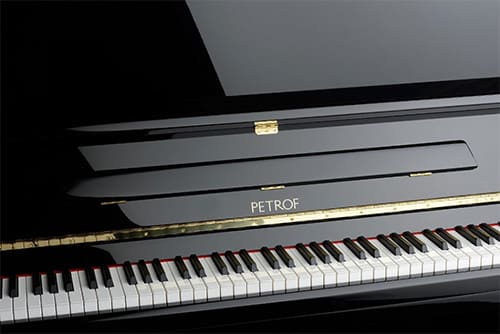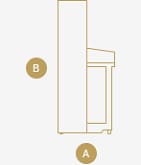 A- Depth - 587 mm | 23,11"
B- Height - 1250 mm | 49,49"
Width - 1456 mm | 57,32"
Weight - 236 kg | 520 lb
Contact us today here at Richard Lawson Piano, where we will be ready to answer any of your questions regarding the pianos we have available for purchase. We can also arrange for you to come into our shop and try out the piano you're coveting yourself - it's important to get a feel for the instrument before making your investment.