Detailed Description
This Yamaha B2 Upright Silent Piano is in stunning as new condition inside and out.
It was made in 2019 and is in as new condition.
The piano is finished in high gloss black with chrome fittings
The silent control box is full integrated into underside of the piano keyboard and looks very subtle.
This piano is from the top of the Yamaha B Series upright piano range and is played and loved by both professionals and students alike.
With the touch of a switch the piano becomes fully silent and can only be heard through the headphones which are included.
Its touch and tone are wonderful with great power in the bass and a bell like treble register.
This piano will give decades of good service.
The piano has full midi spec. So can easily be connected to a computer for even more control.
A full manual is included as are high quality headphones.
It has always been maintained and tuned to the highest standards.
This piano has had new loops as standard and undergone an extensive 113 point check to ensure the piano is better than the day it left the factory.
Unique Yamaha technology retains the all-important touch of the grand piano
Yamaha Silent Piano™ features a range of unique technologies that allow them to offer a touch that is astonishingly close to that of an acoustic grand piano even when in "Silent" mode.
– Key sensors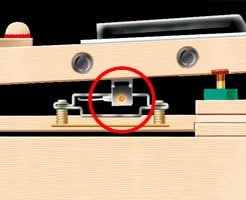 Under each of the 88 keys is a Yamaha-unique continuous-detection grey-scale shutter key sensor. These sensors detect the movement of the keys continually, allowing natural musical expression even when the piano is in "Silent" mode. Since they do not come into contact with the keys, these sensors do not affect the feel of the keyboard in any way.
– Quick escape system (Grand Pianos only)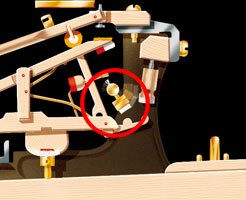 Silent Piano™ features a quick escape system that allows the sound muting mechanism to be fitted to a grand piano without sacrificing any of the playability or musical expression demanded of such instruments in an acoustic performance. This system allows optimal separation to be obtained between the hammers and strings by adjusting the distance between the hammers and strings, ensuring that the feel of the keyboard stays in the best possible condition whether playing acoustically or with the sound muted.
Rich resonance and subtle accurate reproduction
– CFIIIS Sampling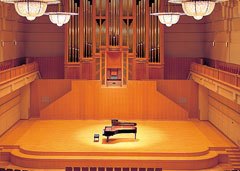 With stereo samplings from the world-renowned CFIIIS concert grand. Yamaha's SG2 type Silent piano™ delivers rich resonance and an element of luxury.
– Maximum simultaneous polyphony of 64 notes
Polyphony is a vital feature that defines and supports the quality of the sounds that you are using. The maximum simultaneous polyphony on the SG2 type is 64 notes.
– 30MB Wave memory
Wave memory size is key, as it defines the storage level for the sampled sound data. 30MB wave memory allows Yamaha to include longer samples, many velocity layers, key sampling for each individual key and sustain sampling.
Affordable price since functions are limited to the most important ones
– 10 tonal colors
10 voices, including harpsichord, pipe organ and strings, provide a wide range of musical expression.
– Built-in recording and play back functions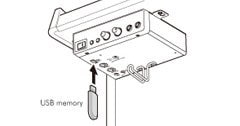 The SG2 type Silent piano™ can record one song in the internal memory. Additionally, connecting commercially available USB memory to the unit allows you save recording data, and play back songs.
– Simple control unit

The SG2 type simple control unit allows you use easily to control the basic functions of recording and playing back songs.
Fundamental connection terminals
– Equipped with AUX and MIDI terminals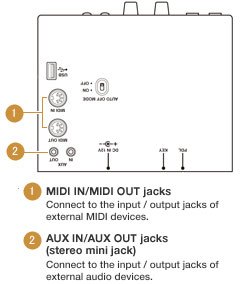 – AUX and MIDI terminals allow the sound to be output to a variety of external devices (e.g. stereo components, IC recorders, speakers with built-in amplifiers, stereo systems).
– Connecting SG2 type pianos to external devices such as sound source modules and music players (CD players etc.) via AUX IN terminals allows players to listen to the sound from these external devices on the headphones while they play the piano.
– Connecting MIDI devices such as synthesizers to SG2 type pianos via MIDI OUTPUT terminals allows players to transmit performance information to external devices for playback.
– Connecting music sequencers to SG2 type pianos via MIDI IN terminals allows the players to receive and play back the performance information provided by the sequencers using the sound source of SG2 type pianos.
Delivery from £90 to ground floor.
5 year guarantee (the same one that Yamaha give with a new piano).
2 year guarantee on the electronic parts.
No quibble return policy.
0 % finance available subject to terms and acceptance.